WELCOME TO
NORTH BAY'S
TOTAL ENTERTAINMENT CENTER

Partners Billiards and Bowling is North Bay's total entertainment center. From bowling, billiards, karaoke, or a place to host your party, Partners has got you covered. Our friendly staff is ready to make your experience an enjoyable one. We're the party professionals!
Play for fun or join a league!
In our lower level, you'll find our billiards hall, which has 20 pool tables. Come on down and play for fun, or consider joining one of our "mixed 8 ball" pool leagues. Leagues are offered for youth, adults, and seniors.
In this large hall that fits up to 320 people, we also host other events such as karaoke, fundraisers, and more. You will also find an entertaining series of GOT SKILLS gaming machines for your enjoyment.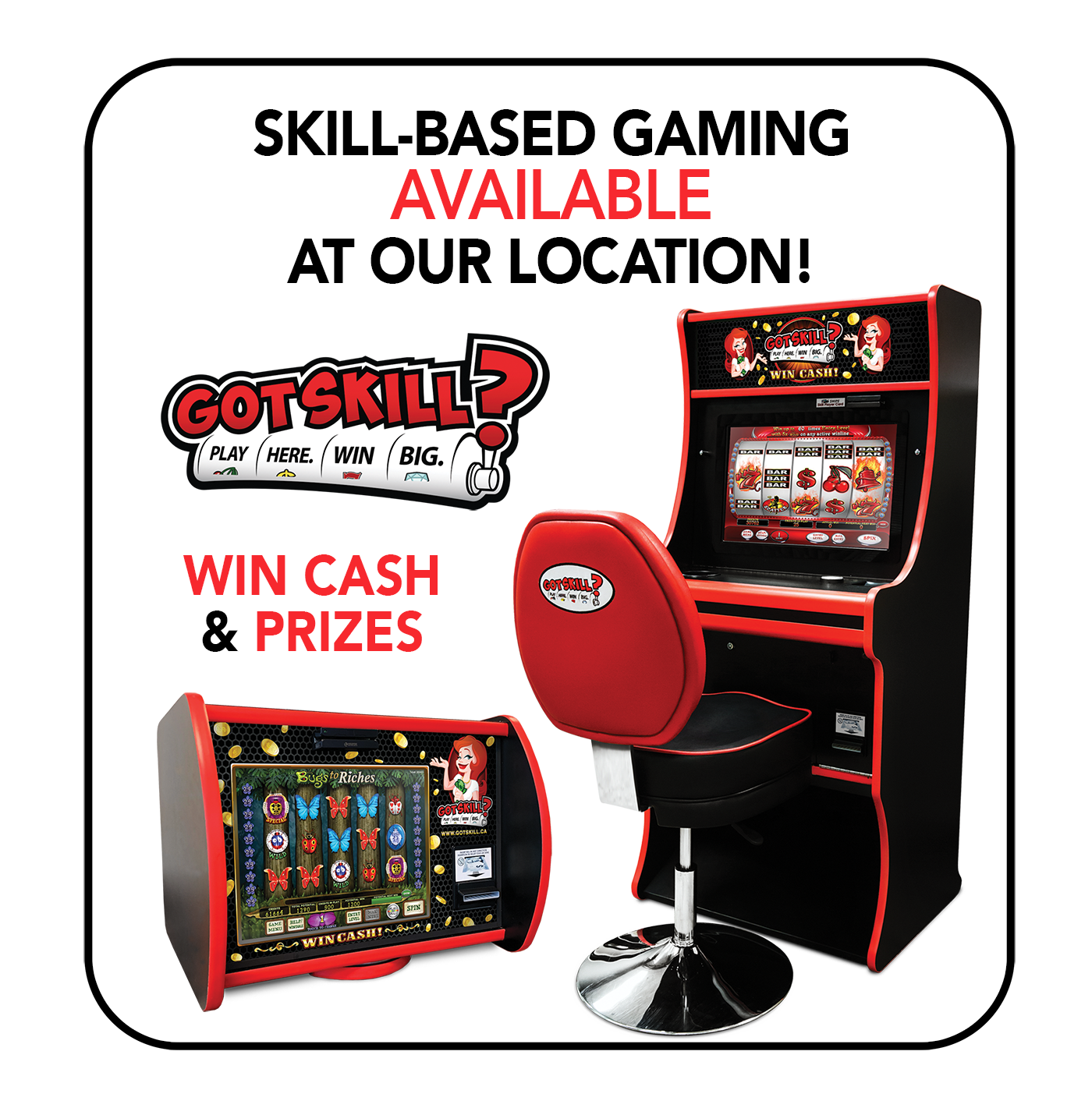 There's no better place in town to bowl or play some pool!
Our upper level hosts 16 lanes of 5-pin bowling. Also on the upper level is our fully-licensed dining room lounge which can host up to 120 people. The upper level is a great spot for birthday parties, corporate parties, fundraising, and everything between.
If you're interested in more than open play, consider joining one of our bowling leagues. We offer youth, mixed, and senior leagues.
We do more than just bowling and billiards!
We do more than just bowling and billiards! If you're not looking to play, our food alone is worth stopping in for. Our kitchen has a large selection to choose from. Whether you're looking for a small snack or a filling meal, we'd love to serve you.
In the summertime, come out to our patio and order from our food truck, located just outside the building.
You can also take-out frozen single serving meals. Choices include Lasagna, Turkey, Roast Beef, Cabbage Rolls, Meat Pies and Soups to mention a few. Drop by the bar to check out our selection.
Karaoke, darts, slots, and more!
Karaoke, darts, slots, and more! There's truly something for everyone in our building. Partners is the place to be any day or night of the week.
There's always something happening on both levels. Check out our events calendar in advance to see what's going on. Bring your friends, we're sure you'll want to keep coming out.
If you'd like to host a party of your own in our space, check out our reservations page to get started.