Stay warm, stay safe and enjoy our delicious food specials.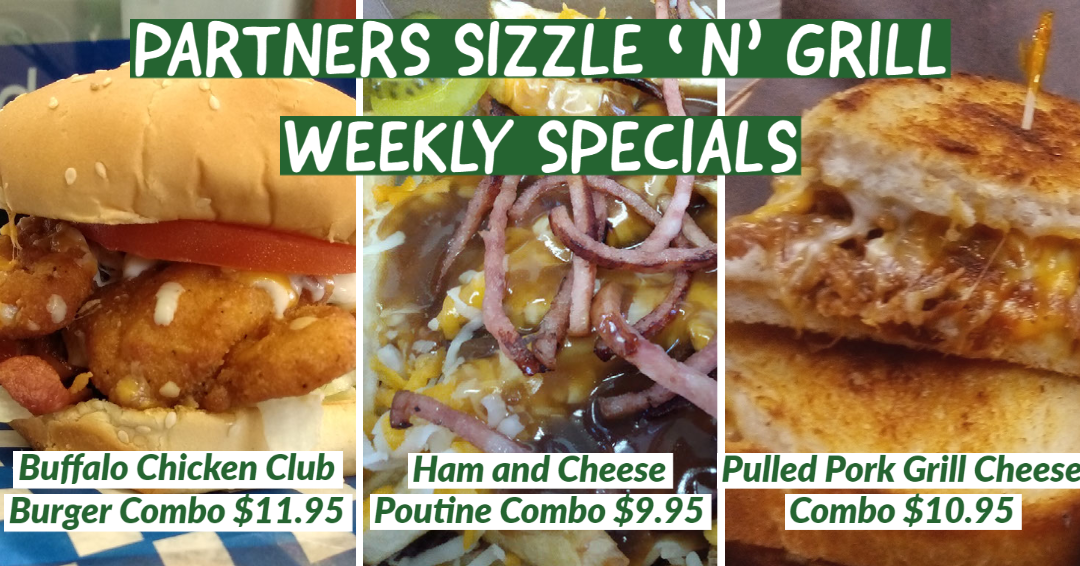 Burgers, Poutine and Pulled Pork Grilled Cheese
GREAT SPECIALS THIS WEEK!
Buffalo Chicken Club Burger Combo – 2 Chicken Strips smothered in Buffalo Sauce, Cheese, Bacon, Mayo and Tomatoe.
Ham and Cheese Poutine Combo loaded with Ham and Mixed Cheese Combo
Pulled Pork Grilled Cheese Sandwich Combo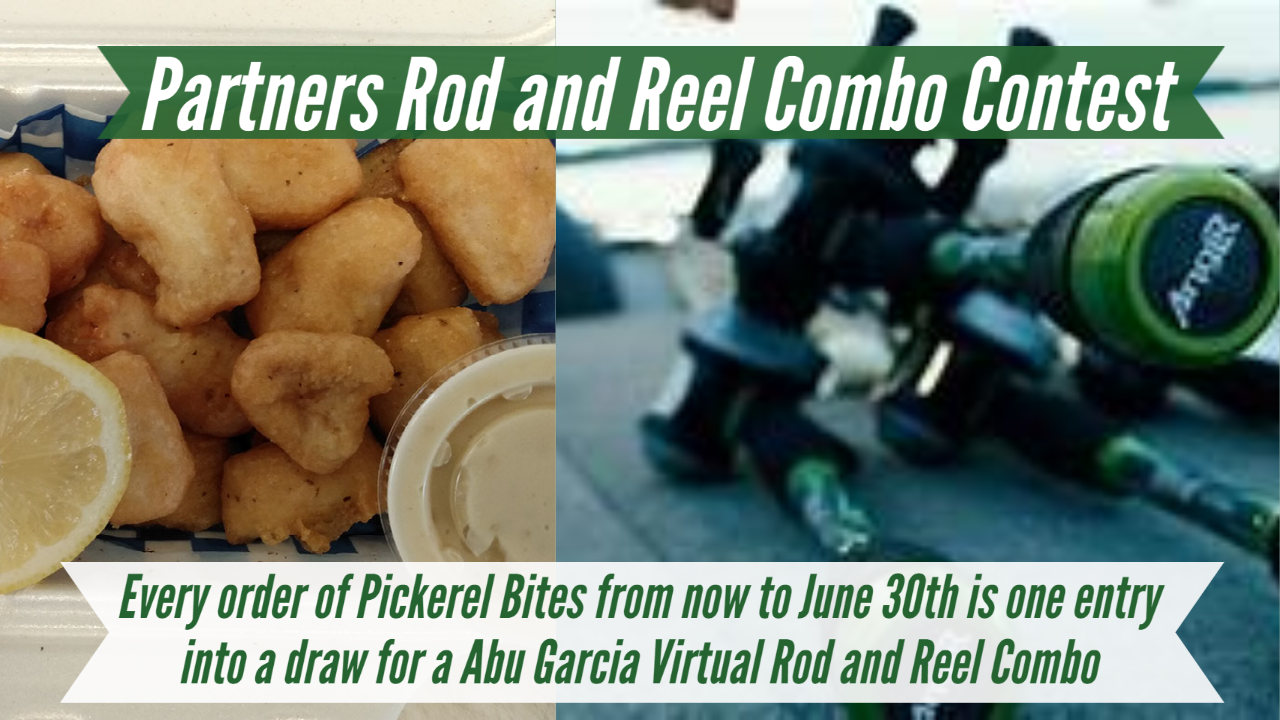 WIN a ABU GARCIA Virtual Rod and Reel!
Pickeral Bites Combo with fries, choice of pop, coleslaw,tarter sauce and lemon.
$11.95