Stay warm, stay safe and enjoy our delicious food specials.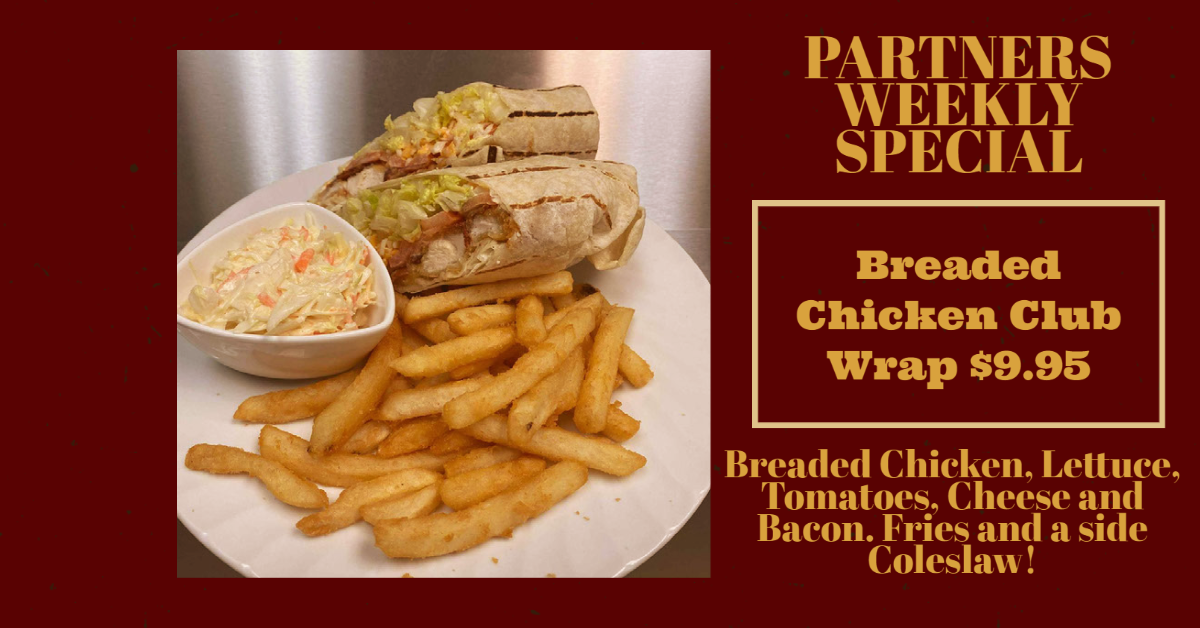 More Comfort Food on its way this week from Partners!
***Breaded Chicken Club Wrap***
With fries and a side coleslaw, and if you like choose Chipotle mayo to spice it up. (705)474-1420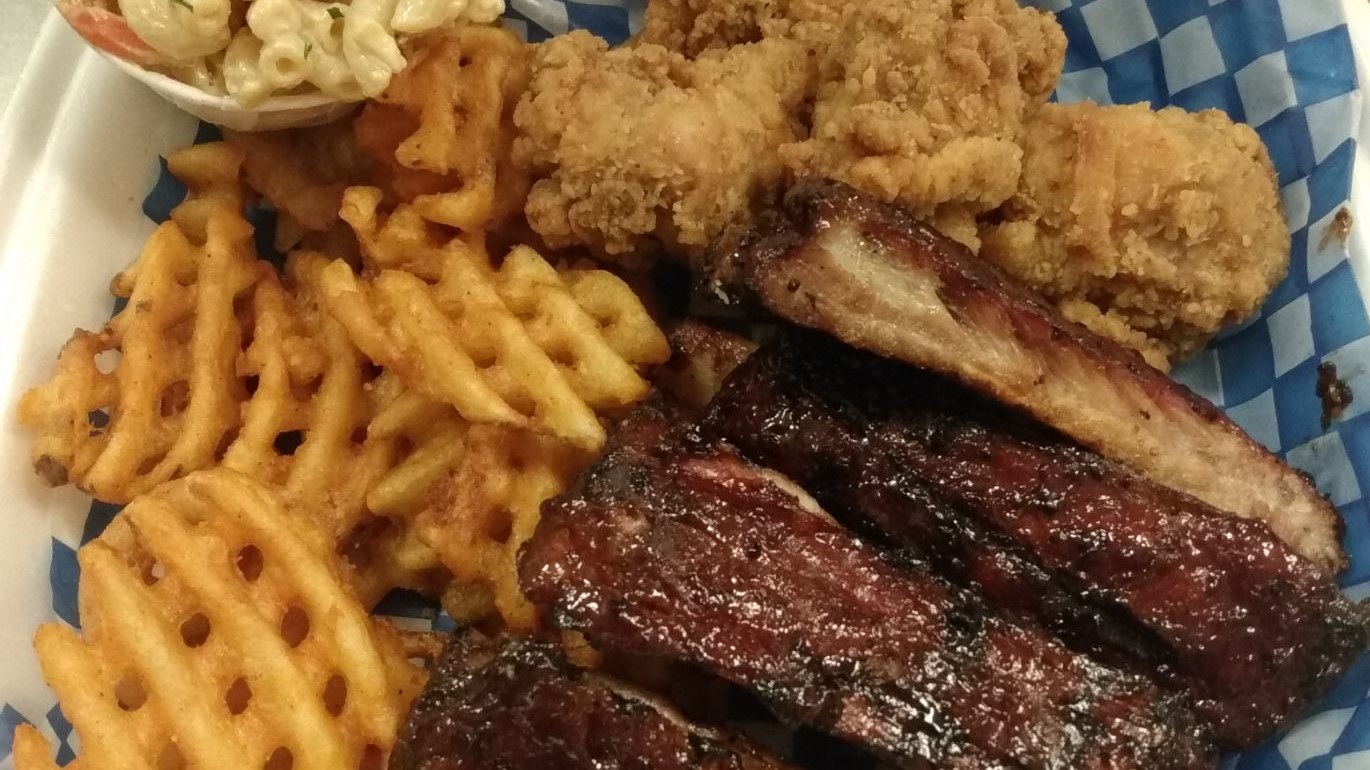 Chicken and Ribs with choice of fries, onion rings or lattice fries. Comes with a side of macaroni salad. Many sauces to choose from, honey garlic, bbq sauce, garlic, cajun smokey bbq or franks red hot.
Check out our combo's or other menu items this weekend!